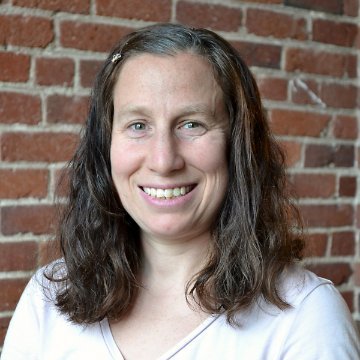 I am a writer and editor with 20 years of experience writing and editing about business, health care, finances, the environment, politics and local government, among other topics.
I worked for over a decade as a writer and then associate editor at Business NH Magazine. I also served as the Statehouse reporter for The NH edition of The Eagle-Tribune, environmental and local news reporter for The Keene Sentinel, and for NPR in Washington D.C. writing, editing and posting news copy.
I now work with businesses and business executives ghostwriting and editing books, articles and other written materials. I also teach media writing at University of NH Manchester as an adjunct.
Below are a few stories about me:
I created and launched the Young Reporters Project to fit within the college curriculum while at Business NH Magazine. I taught students how to report and write stories and worked with them to edit theirs. I published close to 50 student stories online and in the magazine and taught over 100 students. The program was a finalist for the statewide leadership development award given by Stay, Work, Play NH. I now partner with Business NH Magazine to publish student stories written by my media writing students at the University of NH.
I designed, conducted and wrote a monthly CEO on the Go column, introducing the personal side of NH business leaders through interviews recorded on the run. I went running with over 20 business leaders and had more requests than I could handle.

I served as regular commentator on WMUR-TV during my time as Eagle-Tribune Statehouse Reporter. I was also frequently invited on NHPR and WMUR-TV to discuss business stories I wrote for Business NH Magazine, and as an expert on the economy.
I am an expert in writing and editing about finance. I have ghostwritten and edited books and articles on topics including options trading, investing, education finance and mortgages.
I am an expert on health care. I have written numerous stories, moderated an event for Anthem Blue Cross in NH and was chosen as one of 11 people to participate in a nationwide health care coverage fellowship in 2012 run by the Blue Cross Blue Shield Foundation of Massachusetts.
I have served seven years on the Derry School Board, the last two, during the Covid-19 pandemic, as chair. I am passionate about giving back to my community through school board service.

Contact me to talk about your project:
erika [at] eacohen.com
603-313-1109