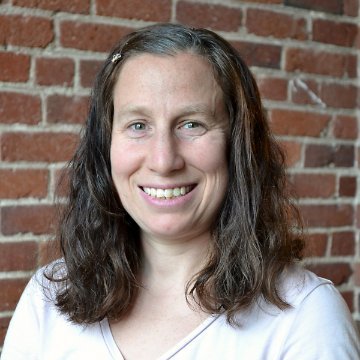 I am writer and editor with over 17 years of experience writing about business, health care, finances, the environment, politics and local government.
I worked for over a decade as a writer and then associate editor at Business NH Magazine. I also served as the Statehouse reporter for The NH edition of The Eagle-Tribune, environmental reporter for The Keene Sentinel and for NPR in Washington D.C writing, editing and posting news copy.
I now work with nonprofits and business executives ghostwriting books and articles and producing reports, along with reporting for magazines.
Below are a few stories about me:
I created and launched the Young Reporters Project, designing a program to fit within the college curriculum, while at Business NH Magazine. I taught students how to report and write stories and worked with them to edit theirs individually and in class. I published close to 50 student stories online and in the magazine and taught over one hundred students. The program was a finalist for the statewide leadership development award given by Stay, Work, Play.
I designed, conducted and wrote a monthly CEO on the Go column, introducing the personal side of NH business leaders through interviews recorded on the run. I went running with over 20 business leaders and had more requests than I could handle. I did this because business is always personal and relationships matter most.
I served as regular commentator on WMUR-TV during my time as Eagle-Tribune Statehouse Reporter. I was also frequently invited on NHPR and WMUR-TV to discuss business stories I wrote for Business NH Magazine, and as an expert on the economy.
I am an expert on health care. I have written numerous stories, moderated an event for Anthem Blue Cross in NH and was chosen as one of 11 people to participate in a nationwide health care coverage fellowship in 2012 run by the Blue Cross Blue Shield Foundation of Massachusetts.
I am an active member of my community. I am in my third year on the school board and serve as vice chair, having won two contested elections. For me, school board was my way to find my place in the community.
Contact me to talk about your project:
erika [at] eacohen.com
603-313-1109